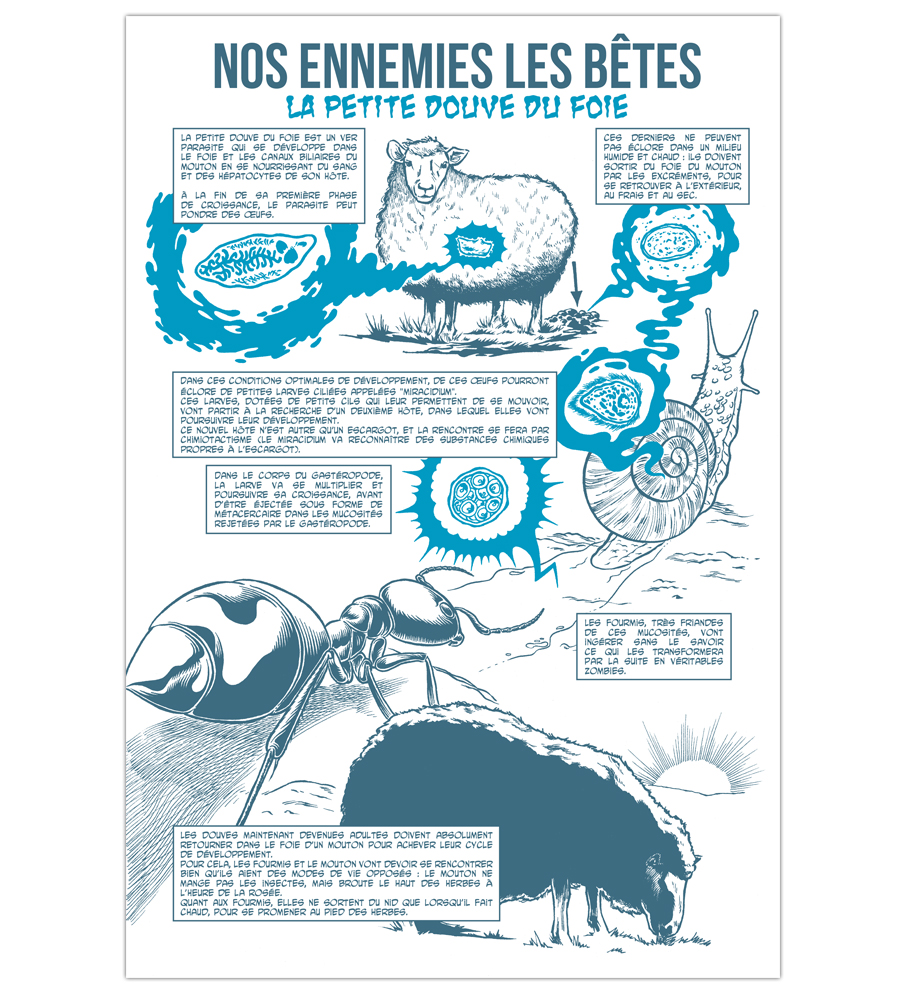 Illustrations + 13 Logos + Graphic Design of the fake map
112 Pages / 17X25 cm / Softcover
DOGGYBAGS #5 / published by Label 619
The beautiful map drawing is by RUN. The park map is a poster included in the comic.
"Douve" Text by Justine Renard / "Douve" illustration Color by Yuck.